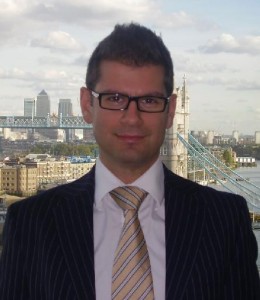 Having over 18 years of industry experience Gilbert considers himself on the cutting edge of technology, living at the intersection of Business, Technology, Security and Research. By blending his technical expertise, business know-how and research, he is able to transform and solve complex challenges faced by business and Governments around the world.
In recent appointments, he has been responsible for delivering multi-million pound/dollar transformation projects of high quality, on time and under budget. A track record and reputation for getting things done, using his extensive technical background, he is able to get down into the technical detail of challenges to quickly resolve and move on. His security background and expertise have also been called upon to secure commercial and government clients to reduce the risk to their business on a variety of assignments. He has been working extensively within Financial Services and Government sectors throughout his career.
A known subject matter expert in the industry, Gilbert has been active in the media, being quoted in numerous publications including being interviewed on radio. He has also been a speaker at industry conferences.
Gilbert has completed a Bachelor of Business degree majoring in E-Business at the University of Technology, Sydney (UTS) and the Master of Business Administration (MBA) degree majoring in Strategic Management also at UTS, where his academic work has been cited and referenced by academic staff. He is also completing a PhD researching Information Security Business Risks at Macquarie University.
He has contributed to a book released by Syngress Publishing in 2005 and was also the technical advisor of a new cyber thriller called "The Trusted" published by Pantera Press. Currently, he is in the process of publishing a new book called "Enterprise Security Protecting the Enterprise" also by Syngress.
My Linkedin profile and background is here
On twitter I am @gverdian
PUBLICATIONS